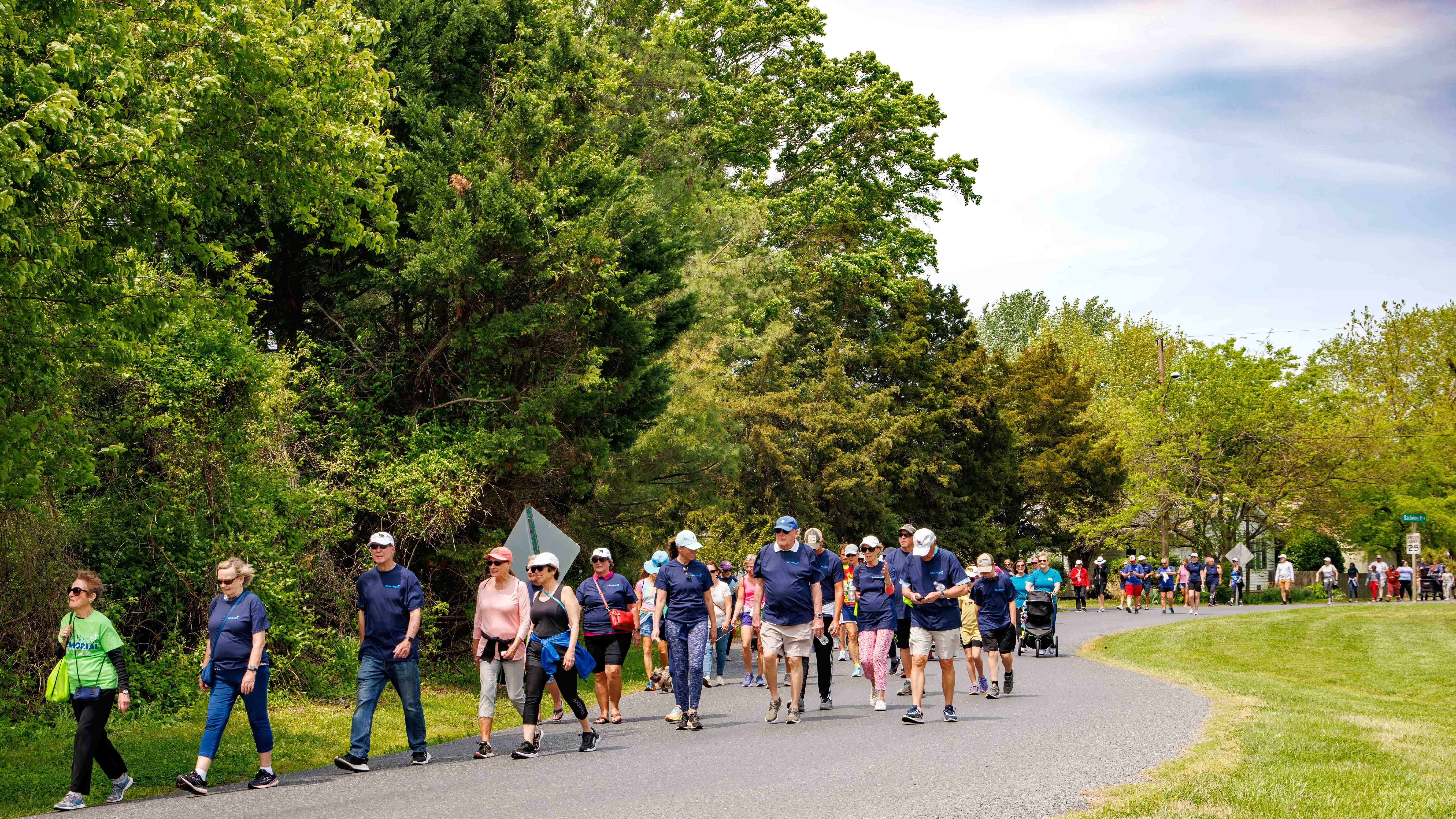 The Talbot Hospice Memorial Walk returned to Oxford on Saturday, April 22nd, as part of the annual Oxford Day tradition.
More than 100 participants walked to honor, remember and celebrate their loved ones while also supporting Talbot Hospice's programs and services.
"It was wonderful to have the Memorial Walk back in Oxford for Oxford Day," said Mia Cranford, Director of Development. "It was a beautiful day for this wonderful community event that provides the opportunity and space to remember, reflect and celebrate the lives of the loved ones we have lost."
The Memorial Walk route began at the Oxford Community Center and continued on to Bachelor's Point, where a remembrance ceremony was held. Gene Feher with Vietnam Veterans of America Chapter 648 and Vets Helping Vets played "Taps" while participants blew bubbles in a peaceful moment of reflection. The ceremony concluded with a moving rendition of Amazing Grace on the bagpipes played by Randy Welch. The walk then continued with a loop through the Oxford Conservation Park. Following the walk, attendees lingered to enjoy music, food, and fellowship at the Oxford Community Center.
"We are so appreciative for the support received from Kathleen Case from Oxford Day and Liza Ledford from the Community Center to seamlessly integrate the Memorial Walk back into the larger Oxford Day event," said Cranford. "It felt like a homecoming after missing several years due to the pandemic."
Proceeds from the Memorial Walk help ensure that no one is turned away from Talbot Hospice's Hospice, Palliative Care, Pathways and Bereavement and Grief Support services because of inability to pay.
2023 Talbot Hospice Memorial Walk sponsors included Blue Point Hospitality, Spurry's Tire & Auto Service, Wye Financial & Trust, Cranford Contractors Inc, and BayImprint.