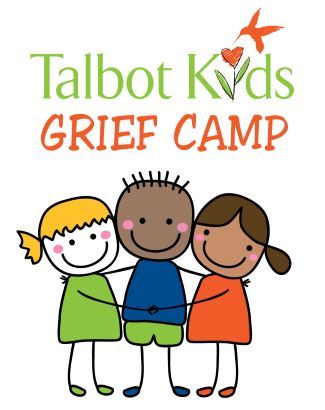 Talbot Hospice is Talbot County's premier source of grief support, and we are proud to host an annual grief support camp for children. Our children's bereavement camp was created for children who have experienced the death of someone close to them regardless of whether their loved one was served by Talbot Hospice. The camp is offered free of charge thanks to our generous donors. Kids who come to our grief camp have something in common -  they all know what it is like to lose someone special to them.
WATCH THE VIDEO FROM OUR VERY FIRST CAMP!
WHO:
Any child 6-10 years old on the Mid-shore who has experienced the death of a loved one.
WHEN:
May 12, 2023, 5:30-8:30 pm and May 13, 2023, 9:00 am to 3:30 pm
WHERE:
Talbot Agriculture Center, 106539 Hiners Lane, Easton, MD 21601
WHY:
Children need an outlet for their grief, just as adults do. Children express themselves through play and peer support, so camp is the perfect mix of work and fun!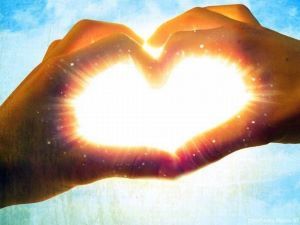 Do Children Grieve?
Children grieve differently from adults; rarely do they sit and talk about their feelings, rather they express themselves through play. Children can also experience sleep, appetite and behavioral changes associated with the death of a loved one.
Why is a Camp experience important?
Camp experiences build an atmosphere of comradery and healing
Camp promotes peer support which in turn fosters confidence, better self-esteem and inclusivity
Camp promotes a balanced environment of fun and work
Camp provides practical, life-long skills to handle difficult life experiences
Who is responsible for watching/overseeing my children?
Camp is led by a team of professional staff as well as specially trained volunteers.
What is included in camp?
Team-oriented games and activities
Participation in group sharing activities to normalize and validate grief experience
Therapeutic arts & crafts
Supervised downtime to bond with other campers
Opportunity to connect with other kids who have had similar experiences
Connections with professional grief counselors
"I like knowing that there are other kids that feel like me." Emma, 7 years old
Camp Forms (Note: completing forms on a cellphone will require a pdf reader app, such as Pdf Element)
---
MANDATORY Parent and Camper Orientation
May 12, 2023 5:30-8:30pm
Talbot Agriculture Center, 106539 Hiners Lane, Easton, MD 21601
Dinner will be provided
Please note that an adult from each family and all campers MUST attend an informational meeting at our office. These meetings are essential and will ultimately answer any questions you may have about your child/children's participation in camp. Parents and campers will be placed in separate groups. The campers will have an opportunity to meet other children who will be attending, be oriented to what will occur during camp, and complete a camp craft. Parents will be able to focus on what will be expected during and after camp and to answer any questions that may arise.
---
Questions? Contact us to learn more:
Phone: 410-822-6681 ext. 116
Email: jgunn@talbothospice.org