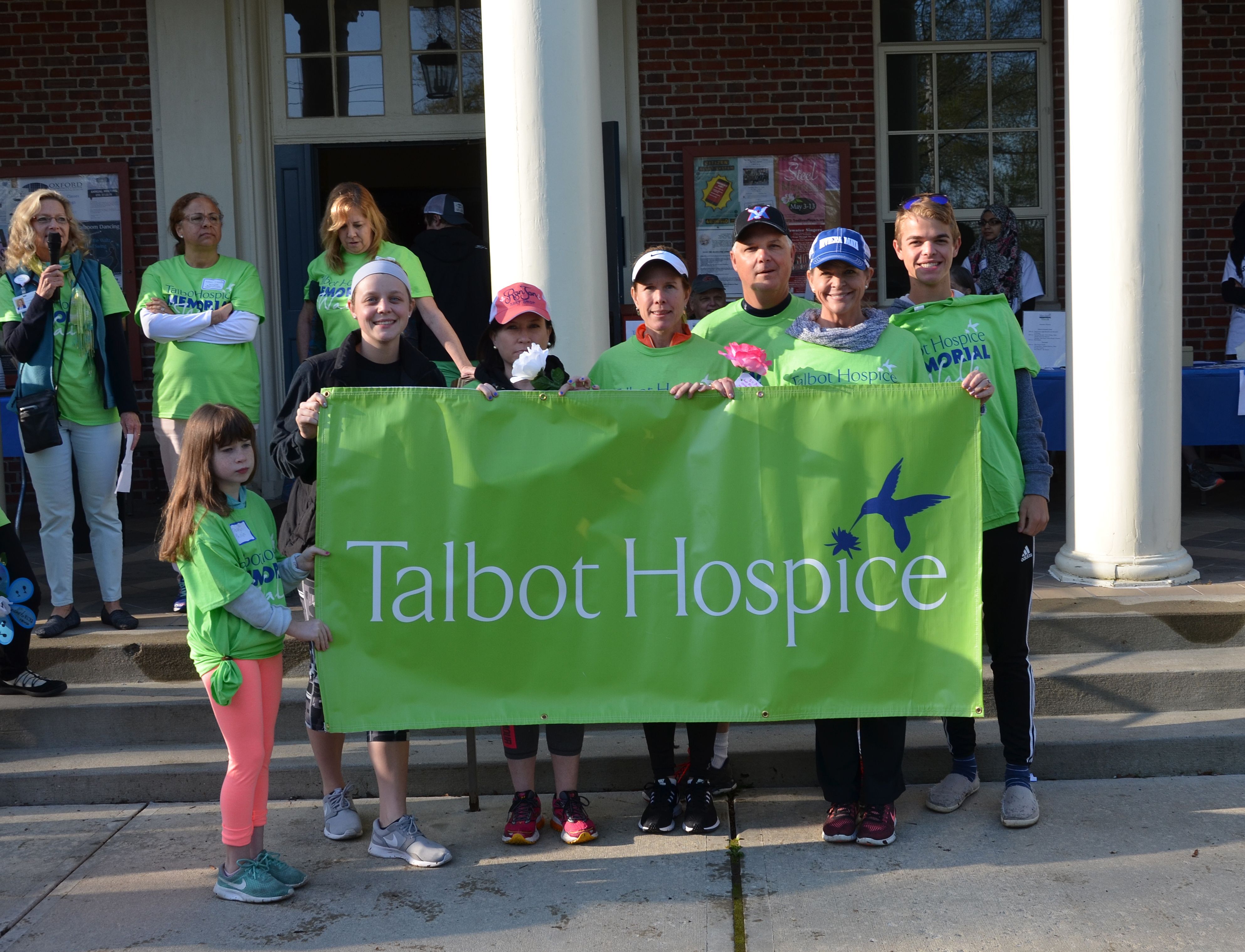 The Talbot Hospice Memorial Walk will return to Oxford this Spring as part of the annual Oxford Day tradition on Saturday, April 22nd, at 1:00 pm.
"We are so excited that the Memorial Walk is returning to Oxford Day," said Mia Cranford, Director of Development. "The entire community is invited to join us to celebrate the lasting memories of their loved ones while raising funds to ensure that our programs and services are readily available to everyone in Talbot County."
Participants may register as individuals or as part of a team, and everyone will have the option of launching their own crowd-funding campaign to reach their fundraising goals for Talbot Hospice.
In addition to the group walk in Oxford, a virtual walk will also be available. Originally introduced during the COVID-19 pandemic, the virtual walk has continued by popular demand to allow out-of-town family and friends to participate. It also provides another way to enjoy the walk for those who would prefer solitude or their favorite reflecting space.
Check-in for the in-person walk will begin at 12:30 pm. Participants are encouraged to park at the Oxford Community Center and then walk or ride the shuttle to Bachelor's Point for the start of the walk, which will begin promptly at 1:00 pm with opening ceremonies and the beloved dove release.
Participants may either walk with the group from Bachelor's point back to the Oxford Community Center, or continue on to enjoy the Oxford Community Park before returning to the Community Center for music, food and celebration.
2023 Talbot Hospice Memorial Walk sponsors include: Blue Point Hospitality, Spurry Tire and Auto and Bay Imprint.
Additional sponsors are welcome, and interested individuals and businesses should contact Mia Cranford, Development Director, at mcranford@talbothospice.org.
Registration is $45/adults and Children 12 and free. To register for the walk, please visit www.talbotshopice.org.