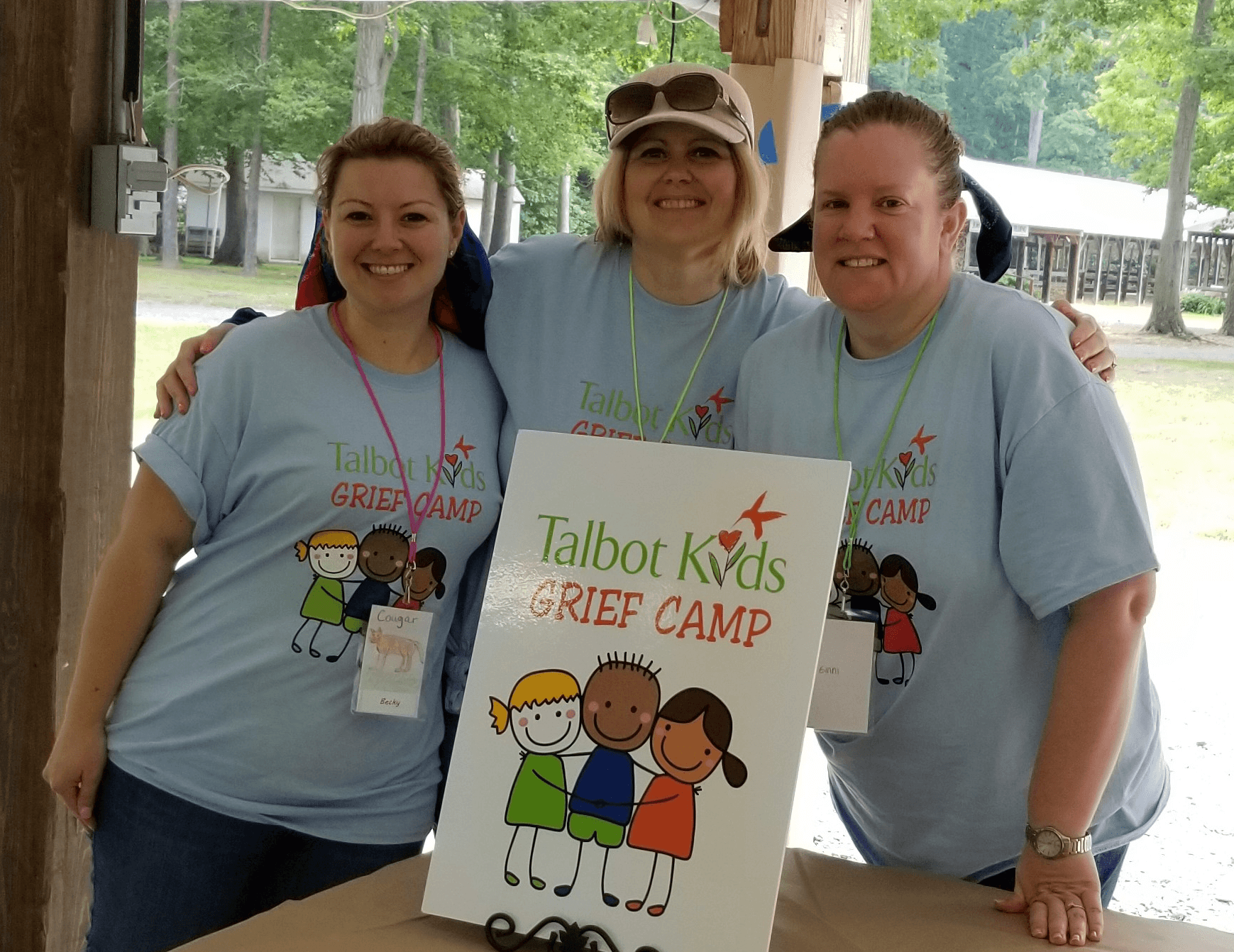 Talbot Hospice is pleased to announce the return of its Talbot Kids Grief Camp in August after a two-year hiatus due to COVID-19.  
"Grief Camp is an important component of our bereavement support for children," said Chris Chekouras, Talbot Hospice Executive Director. "Children grieve differently than adults. At Grief Camp, we create a safe and supportive environment where children can express themselves through play and peer support, build self-esteem and learn practical, life-long skills to handle difficult experiences."
Grief Camp will be hosted at Evergreen Cove in Easton and will begin with an orientation for parents and campers on Friday evening, August 12th and a kids-only day camp on Saturday, August 13th. The camp is led by Talbot Hospice's Bereavement Team of professional grief counselors and specially-trained volunteers.
Talbot Kids Grief Camp is open to any youth ages 6-17 on the Mid-Shore who has experienced the death of a loved one, regardless of whether they received services from Talbot Hospice. The Grief Camp program is designed to meet the unique needs of grieiving children and includes team oriented games and activities, participation in small groups, therapeutic arts and crafts, opportunities to meet other kids who know what its like to lose someone special, and connections with professional grief counselors.
The program is offered free of charge through Talbot Hospice and its generous donors.
To learn more and to register, please visit www.talbothospice.org/events or contact Talbot Hospice's bereavement team at 410-822-668.