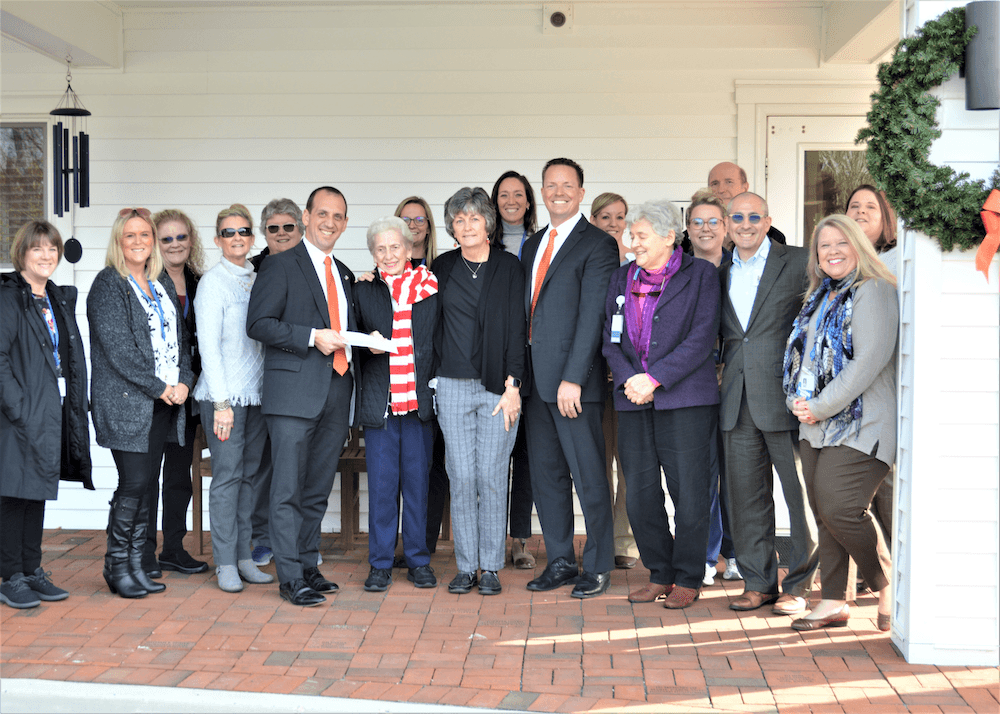 Following a successful fundraising initiative at the end of 2021, Talbot Hospice has raised the necessary funds to name the final room at the Eleanor A. Koons Hospice House in honor of retired hospice nurse, Marjorie "Pete" Fox.
Fox, better known as Ms. Pete to her colleagues and patients, was with Talbot Hospice from its beginning and cared for hundreds of patients during her four-decade career.
"We could think of no better way to recognize Ms. Pete's service and legacy than to name Room 12 at the Eleanor A. Koons Hospice House in her honor," said Chris Chekouras, Talbot Hospice Executive Director. "We want her commitment to her patients and her profession to serve as an inspiration to all those who care for patients and families at Talbot Hospice for years to come."
Talbot Hospice surpassed its fundraising goal of $50,000 and raised $78,000 in honor of Ms. Pete. Contributions were received from families of former patients, hospice volunteers and colleagues, including a generous gift from Fellows, Helfenbein & Newnam Funeral Home. At Ms. Pete's request, all funds raised will be directed to patient care.
"Fellows, Helfenbein & Newnam was honored to partner with Talbot Hospice in the naming of the final room at Talbot Hospice House in recognition of Ms. Pete," said Justin Britcher, Regional Manager and Funeral Director at Fellows, Helfenbein & Newnam. "She was with Talbot Hospice for over 40 years and touched countless lives. Her impact extended well beyond Talbot Hospice, and she was influential with many, if not all, of our staff in Easton. Her humility, kindness, and professionalism has been used as an example for our staff in how to care for the deceased and their families. It is truly and honor and privilege to have worked with her, to know her, and to be able to honor her legacy with Talbot Hospice."
An in-person room naming event is planning for Spring 2022 as COVID-19 metrics improve.