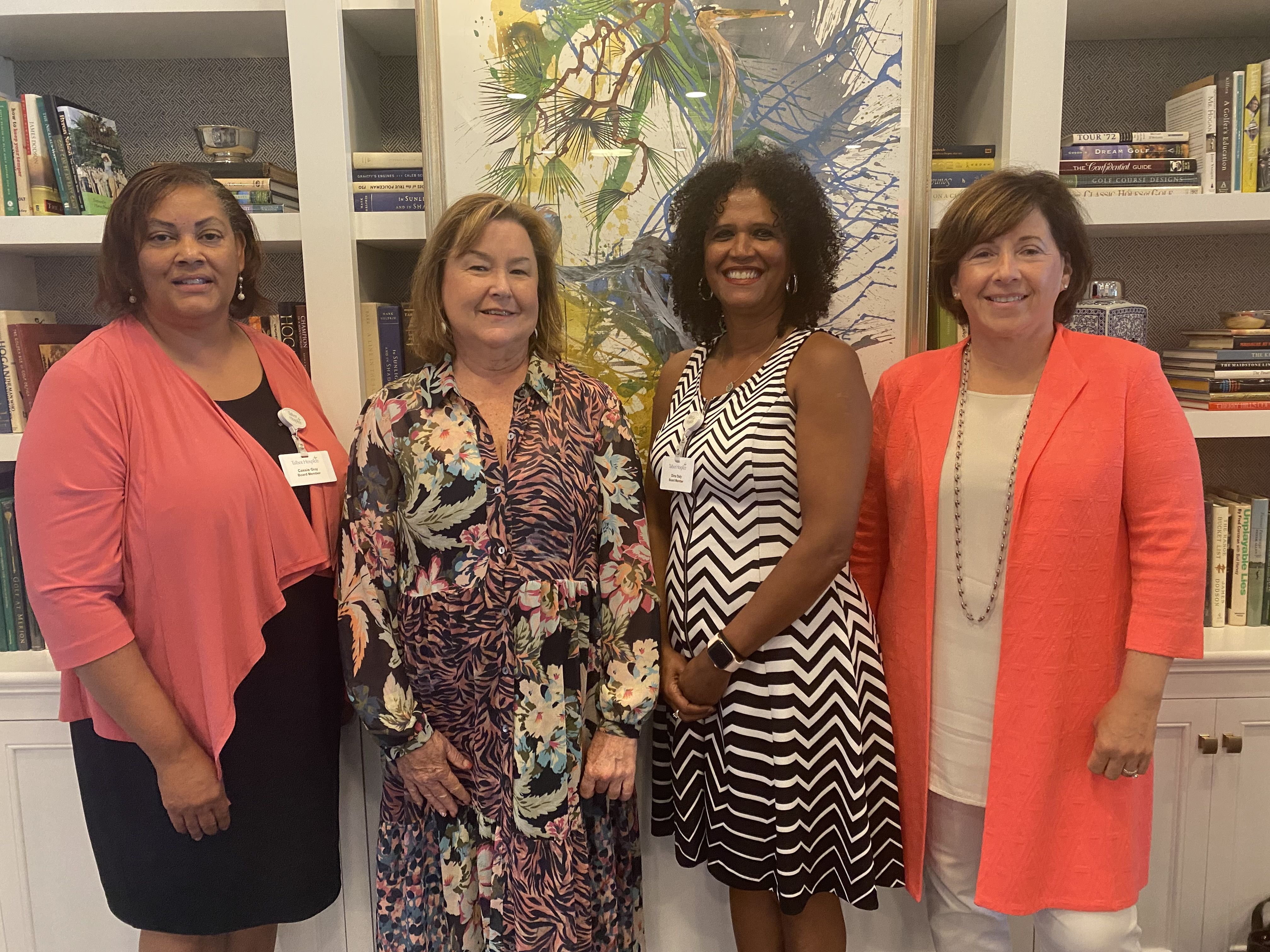 Talbot Hospice is pleased to announce the addition of Dina Daly, Cassandra Guy, Rodanthe Hanrahan, The Very Rev. James Nash and Debbie Walsworth to its Board of Directors.  They each began their terms on July 1st.
"Our patients, families and staff are grateful to Dina, Cassie, Rodanthe, Fr. Nash and Debbie for sharing their time and expertise to advance the work of Talbot Hospice in our community," said Sheila Monahan, Talbot Hospice Board President. "As we emerge from COVID-19, they will play an instrumental in helping us re-connect with our friends and neighbors across the Mid-Shore and celebrate our 40th anniversary."
The Board of Directors works closely with Talbot Hospice's leadership team to provide strategic guidance and support to the organization as it provides compassionate care, comfort and support to patients and their families and caregivers wherever they call home on the Mid-Shore.
Dina Daly has recently become the Executive Director of B.A.A.M., Inc, a non-profit organization that serves African American boys in the Easton area.  She and her husband founded B.A.A.M., as well as a scholarship program for African American males attending a four-year college.  Dina has a Bachelor's degree from Suffolk University and her Masters in Social Work from the University of Maryland.  Prior to accepting her current position, Dina was the Director of the Caroline County Department of Social Services.
Cassandra (Cassie) Guy has worked at Shore United bank for the past 25 years.  She is currently a Vice President and compliance officer.  She has a BA in Business Administration from University of Mary Washington.  She volunteers in local schools with the "Teach Children to Save" initiative, at the His Hope Haven homeless shelter and at Saints Peter and Paul.
Rodanthe Hanrahan enjoyed a career in energy development in the U.S. and China with the AES Corporation.  She has a BS in Energy Studies from Brown University and a MBA from Georgetown University.  She is an active volunteer in the community, having served many organizations, including The Country School, YMCA of the Chesapeake, Women and Girls Fund the Academy Art Museum.
The Very Reverend James Nash, V.F.  is currently the pastor of Sts. Peter and Paul Catholic Church in Easton.  He has a Bachelor's Degree in Accounting from U. of Delaware and a Masters in Divinity from St. Mary's Seminary.  He also serves as part-time Catholic Chaplin at Nemours Hospital for Children in Wilmington.
Debbie Walsworth joins the board as Treasurer and Chair of the Finance Committee. Debbie is the Managing Partner of the BSC Group - Certified Public Accountants. She is a graduate of Wilmington University and has her Master's Degree in Taxation from the University of Baltimore. In addition to being a CPA, she is also a Certified Pension Consultant (CPC) and a Certified Financial Planner (CFP). She has been with BSC Group and its predecessors for over 30 years. She works with a diverse group of clients that include individuals, businesses, estates, and trusts. Debbie has volunteered with many boards and is currently a community member of Talbot Hospice, a member of Talbot County Economic Development Commission, and a Past-Chair of the Talbot County Chamber of Commerce.