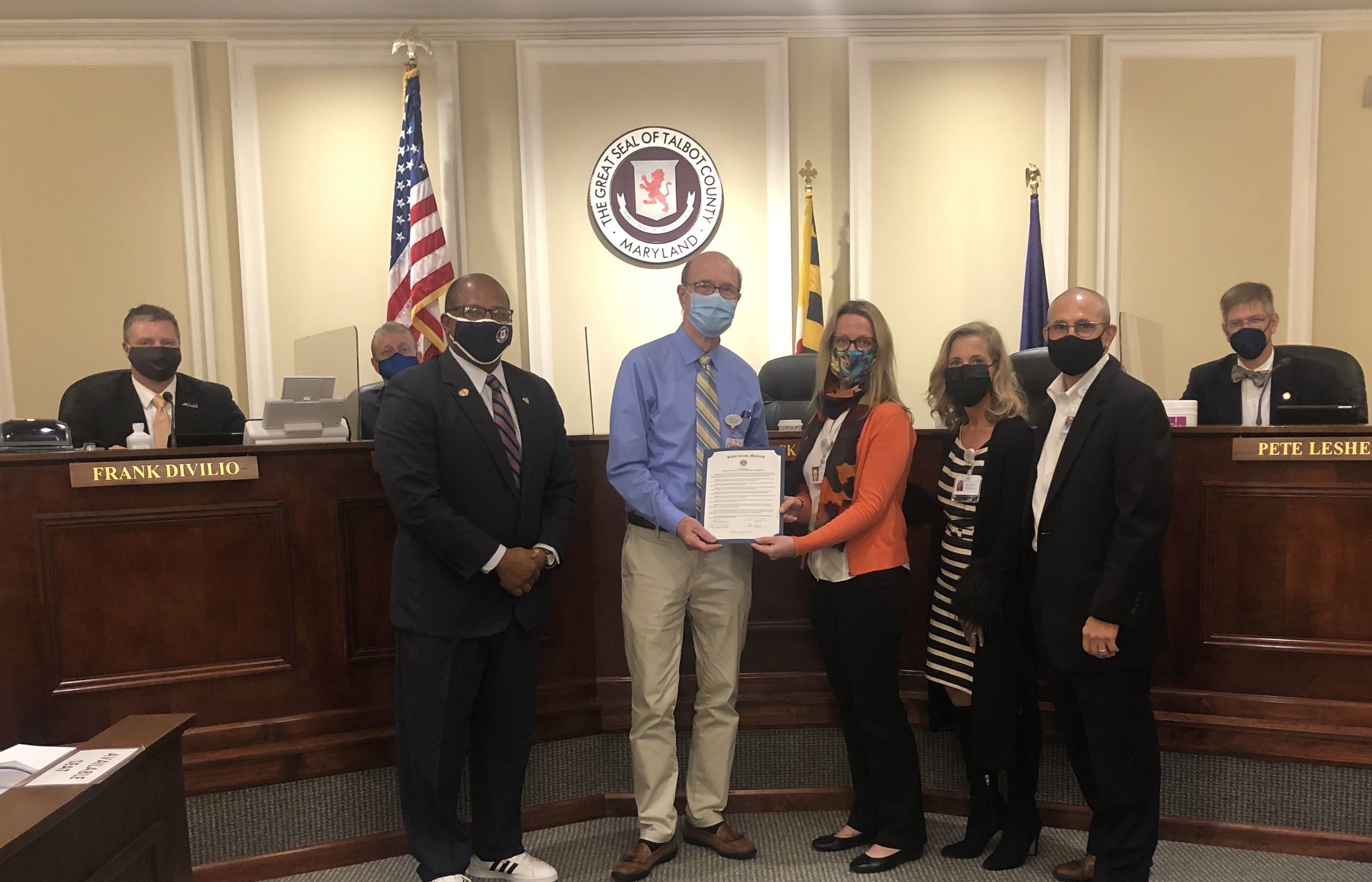 Throughout the month of November, Talbot Hospice is joining with its partners and colleagues across the country to raise awareness about the benefits of hospice and palliative care. The 2020 national theme, "The Faces of Caring," honors the hard work and dedication of every hospice professional who has faced the challenges of COVID-19 to provide comfort and compassion to patients and their families.
"Hospice is not a place. Hospice is high-quality patient-centered care that enables patients and families to focus on living as fully as possible despite a life-limiting illness," said Chris Chekouras, Talbot Hospice Executive Director. "We are proud to join with our colleagues to raise awareness locally and beyond of the benefits of hospice and palliative care."
To commemorate National Hospice & Palliative Care Month, Talbot Hospice received citations from Governor Larry Hogan and the Maryland State Senate as well as a proclamation from the Talbot County Council.
On November 10th, Chekouras and Molly Kirsch, Clinical Director, provided an update to the Talbot County Council on the status of hospice and palliative care in Talbot County and how the organization continues to adapt to and provide care during the COVID-19 pandemic.
"We can still be hands-on, but our hands are now covered with a glove, and our faces are behind a mask. The compassion that we show and the depth of care we provide is still there, but it might look and feel a little different," continued Chekouras. "For us, and everyone in healthcare, we're all still finding our way. Our team continues to evolve to ensure that our patients and their families receive the compassionate and personalized care they deserve and need in a time of continued uncertainty."