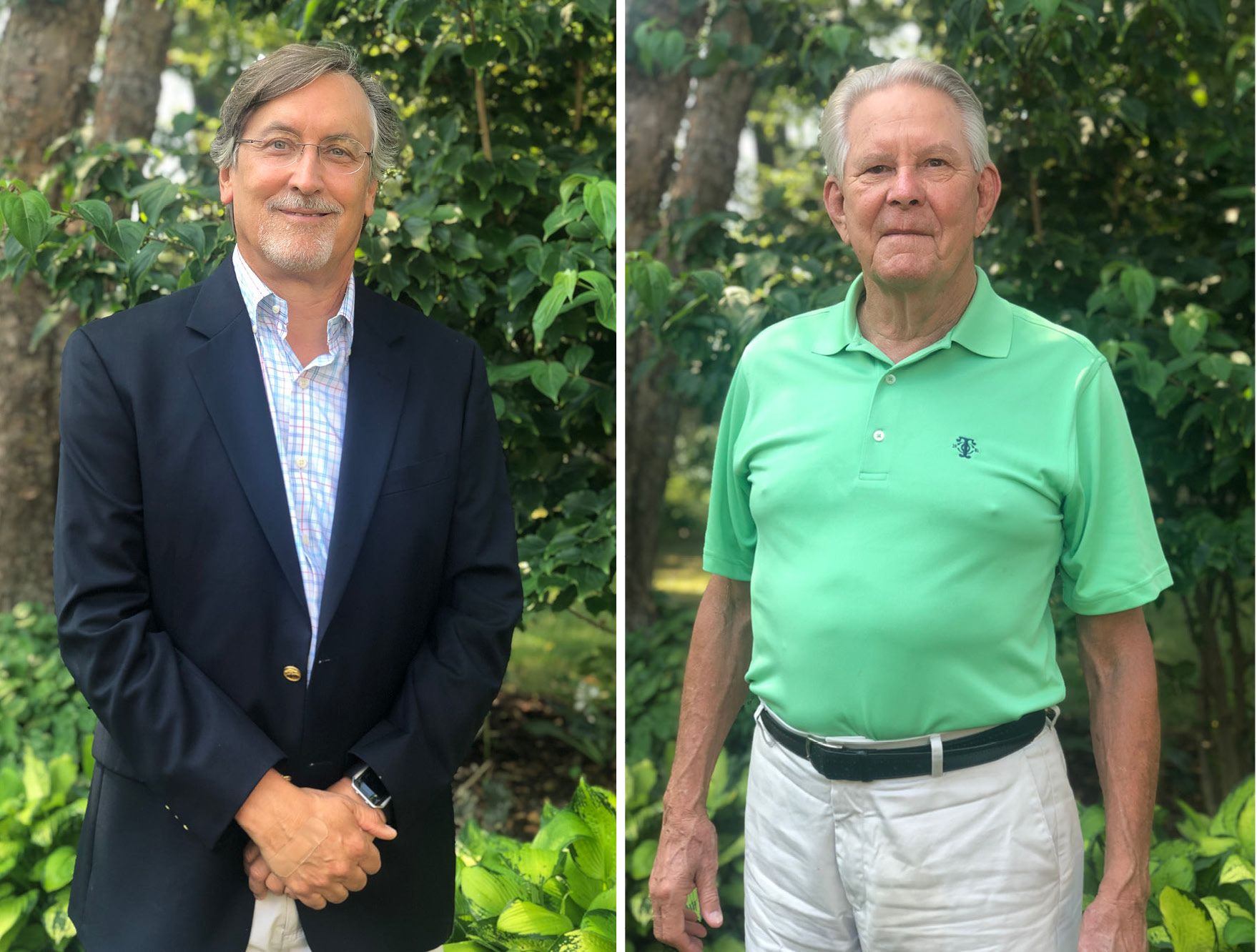 Talbot Hospice is pleased to welcome Peter Gallagher and Dr. Michael Fisher to its Board of Directors. They began their terms on July 1st.
"On behalf of the patients, families and staff of Talbot Hospice, I am thrilled to welcome Peter Gallagher and Dr. Michael Fisher to the Board of Directors," said Sheila Monahan, Talbot Hospice Board President. "Their professional experience and dedication to our mission are a tremendous asset to our organization, and we look forward to benefiting from their time and talents."
The Board of Directors works closely with Talbot Hospice's leadership team to provide strategic guidance and support to the organization as it provides compassionate care, comfort and support to patients and their families and caregivers wherever they call home on the Mid-Shore.
Peter Gallagher is a Talbot Hospice volunteer and supporter. Gallagher is a business executive and civic leader and is currently a director of Arlington Asset Investment Corporation. Previously, he served as the first-ever President and CEO of America's Promise – The Alliance for Youth, CEO of Source One Financial Services and Sr. VP and Co-Founder of the AT&T Universal Credit Card. Other business and charitable affiliations include MEDSTAR Healthcare, the U.S. Department of Commerce's Foreign and Commercial Service, the Peggy Guggenheim Collection Advisory Board and the Pew Partnership for Civic Change, among others. Locally, Gallagher is a member of the Academy Art Museum's Board of Trustees and he and his wife, Caroline, live in Easton.
"It is an honor to join the board of Talbot Hospice and advance its important work in our community," said Gallagher. "Despite the COVID-19 pandemic, the staff of Talbot Hospice has continued to provide incredible service and care to each and every patient and their family – no easy feat given the extra complications and challenges of our new normal. I am proud to support Hospice and serve the organization in a new role."
Dr. Michael Fisher is a retired gastroenterologist who served the Eastern Shore in private practice, as an Attending Physician at the Easton Memorial Hospital and University of Maryland Shore Medical Group and as the Medical Director of Eastern Shore Endoscopy. In retirement he continues to be active in the Talbot County medical community by serving on Shore Regional Health COVID-19 Task Force and Shore Regional Health Strategic Planning Committee. Dr. Fisher is also a Board Member of the Talbot County Public Schools Education Foundation and Ambassador/Participant in the YMCA of the Chesapeake's LiveStrong Cancer Survivor Program. He and his wife, Karen, live in Easton and are volunteers and supporters of Talbot Hospice.
"I've spent my entire professional career in Easton caring for the residents of the Eastern Shore, and working with Talbot Hospice is a natural evolution of that service," said Dr. Fisher. "Through my work, I have experienced the cycle of life on a very personal level, and some of the most gratifying situations have been attending to patients who have become old friends in their last stages.  The depth of emotion, the comfort in understanding and the trust established made these times incredibly memorable and spiritual. I'd like to impart that feeling on the patients and families of Talbot Hospice while helping to maintain their credentialing, certification and excellence in care."