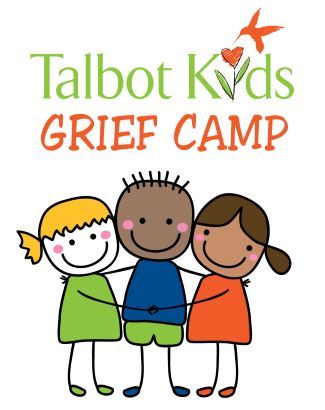 2020 dates, times, and location TBA
Calling All Volunteers!
If you're interested in volunteering at our Talbot Kids Grief Camp , we are looking for individuals to serve in variety of capacities listed below. Roles will be assigned by our Bereavement Coordinator based on need and experience
Guide (paired with child camper(s) for the duration of camp in a mentoring and supervisory capacity)
Side-kick (provide support during camp: relieving Guides, helping keep campers where they need to be)
Group Facilitator (leading group sessions, planning bereavement activities, games, and crafts)
Assistant Group Facilitator (assists Group facilitator in leading group, planning crafts and activities)
Activity Leader/Supervisor (non-bereavement crafts, free time activities, etc.)
Community Outreach/Administrative (clerical, data entry, outreach, etc.)
Meal Help (planning meals, picking up, serving, clean up, etc.)
Camper Registration, drop off & Pick up (Pre- and Post- camper check in, registration, and camper pickup)
Groundskeeper (trash pickup, keep grounds tidy, etc.)
Set up/Break Down (setting up tables, chairs, putting facility equipment back)
Safety/Security (Ensuring children stay on grounds, stay with their groups, etc.)
MANDATORY VOLUNTEER TRAINING will be offered at a date and time to be announced.
Please complete the Volunteer Application below and return it to:
Talbot Hospice
586 Cynwood Drive
Easton, MD 21601
info@talbothospice.org