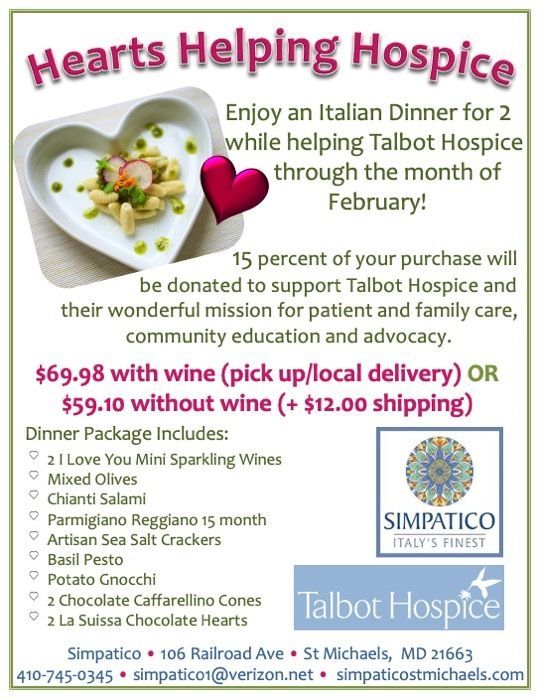 Support a local business AND Talbot Hospice when you order an authentic Italian Dinner Box from Simpatico's - Italy's Finest in St. Michaels!
Order through February and Talbot Hospice will receive 15% of each box sold. 
THANK YOU to our friends at Simpatico for their support and offering our community a delicious way to spend a night in and support our mission.