Saturday, November 30, 2019 5:00 pm - 7:00 pm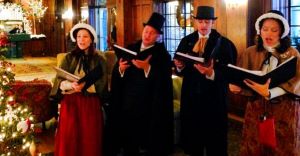 Location:
In front of the Tidewater Inn
Description:
This free event will feature choral groups, choirs, bell ringers, and musicians. All spectators will receive a complimentary candle and songbook. Hot cocoa and holiday treats, donated by local restaurants and businesses) will be served. Join us to spread the holiday cheer in song!