Saturday, May 18, 2019 8:30 am - 5:00 pm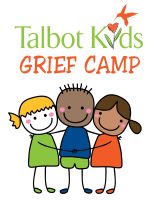 Location:
Talbot Agricultural Center
Description:
This two-day camp is for children on the Mid-shore ages 6 – 12 who have experienced the death of someone close to them regardless of whether or not their loved one was served by Talbot Hospice. Free of charge. 35 spaces available.