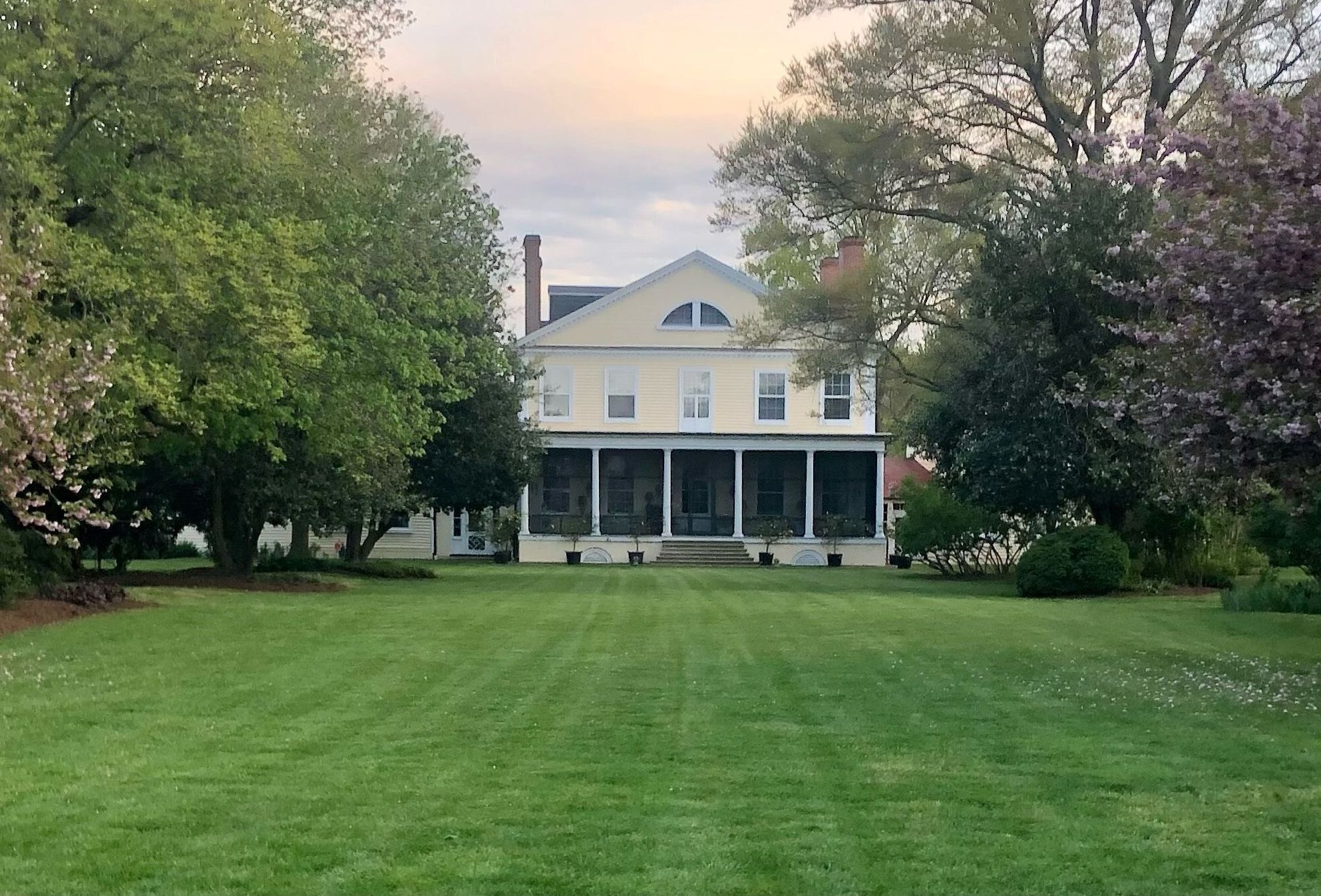 Easton, Md. – After a five-year hiatus, the Talbot Hospice Fall Gala will return on Saturday, September 23rd at the Historic Wye House in Easton. The 2023 event is chaired by Robert and Maureen Fogarty.
"All of us at Talbot Hospice are excited to bring back the Fall Gala," said Mia Cranford, Director of Development. "Our gala brings together local leaders, dedicated supporters, and compassionate individuals who are committed to making hospice, palliative care, and grief support services available to our community."
"We are so grateful to Richard and Beverly Tilghman for opening the doors of Wye House to Talbot Hospice," Cranford continued. "With its rich history and breathtaking architecture, Wye House is the perfect backdrop for an evening dedicated to raising awareness and funds. These services include support for anyone in our community with a serious illness, regardless of anyone's ability to pay. We walk alongside our community members, supporting care on their terms, whether palliative care, hospice care, or grief support. We are here to help.
The Fall Gala will be a memorable night featuring an elegant cocktail reception, a sumptuous dinner prepared by Blue Heron Catering, live music by Bird Dog Wheeler and the Road Kings, and an array of exclusive live auction items. Every dollar raised will be dedicated to expanding and enriching Talbot Hospice's essential services. These services including medical care, spiritual and emotional support, and grief counseling, are offered to patients and families regardless of their financial circumstances.
Fall Gala sponsors are welcome, and interested individuals and businesses should contact Jennifer McPeake at jmcpeake@talbothospice.org or 410-822-6681 x136.
Tickets are $125/person for young professionals, and $200 for adults 36 and older. Tickets may be purchased online at talbothospice.org.