2021 Festival of Trees
Saturday, November 27th - Monday, November 30th
Planning is underway for the 36th Annual Festival of Trees presented by Friends of Hospice this November.
More details are below and visit www.festival-of-trees.org or call 410-819-3378 for more information.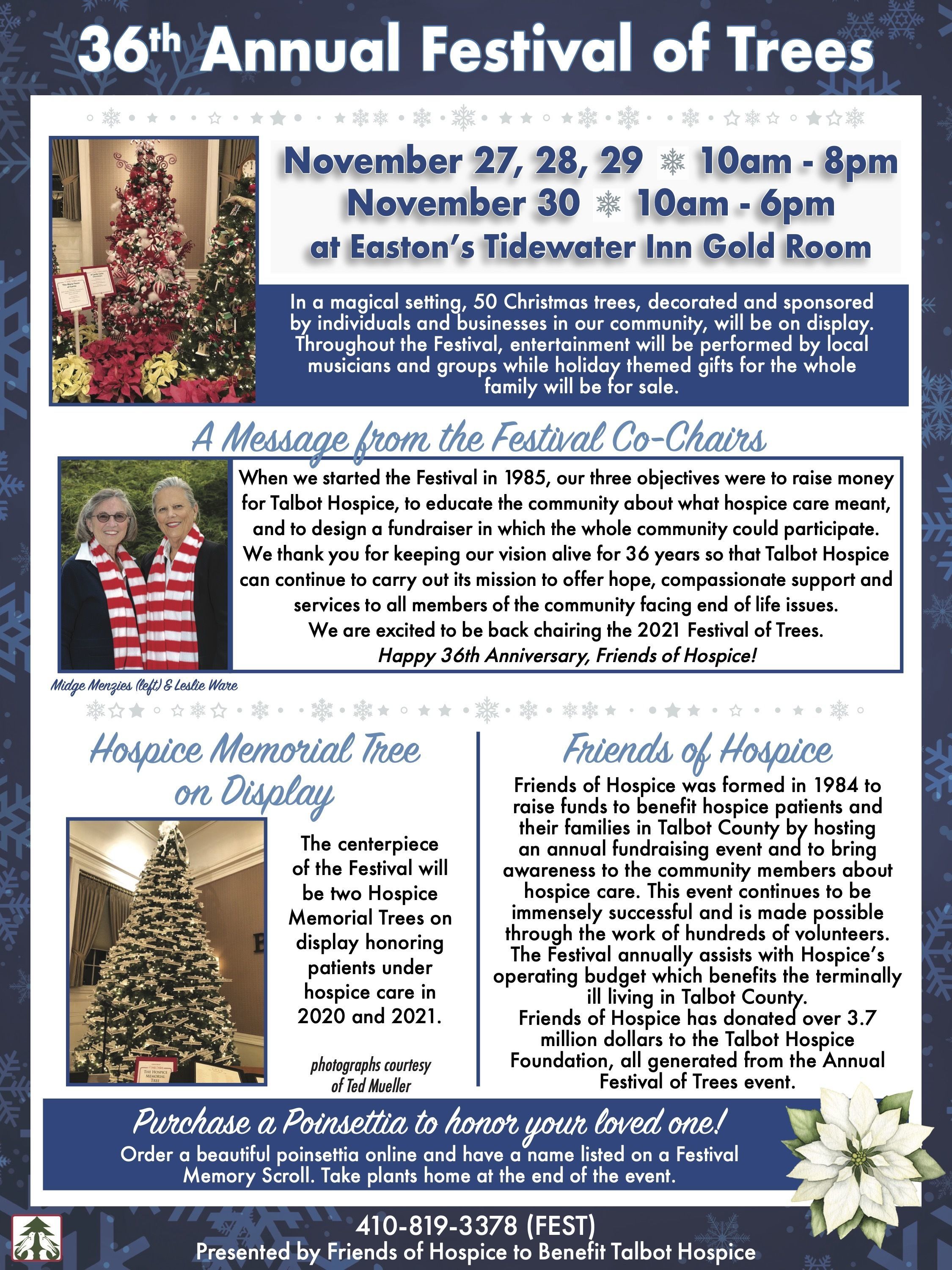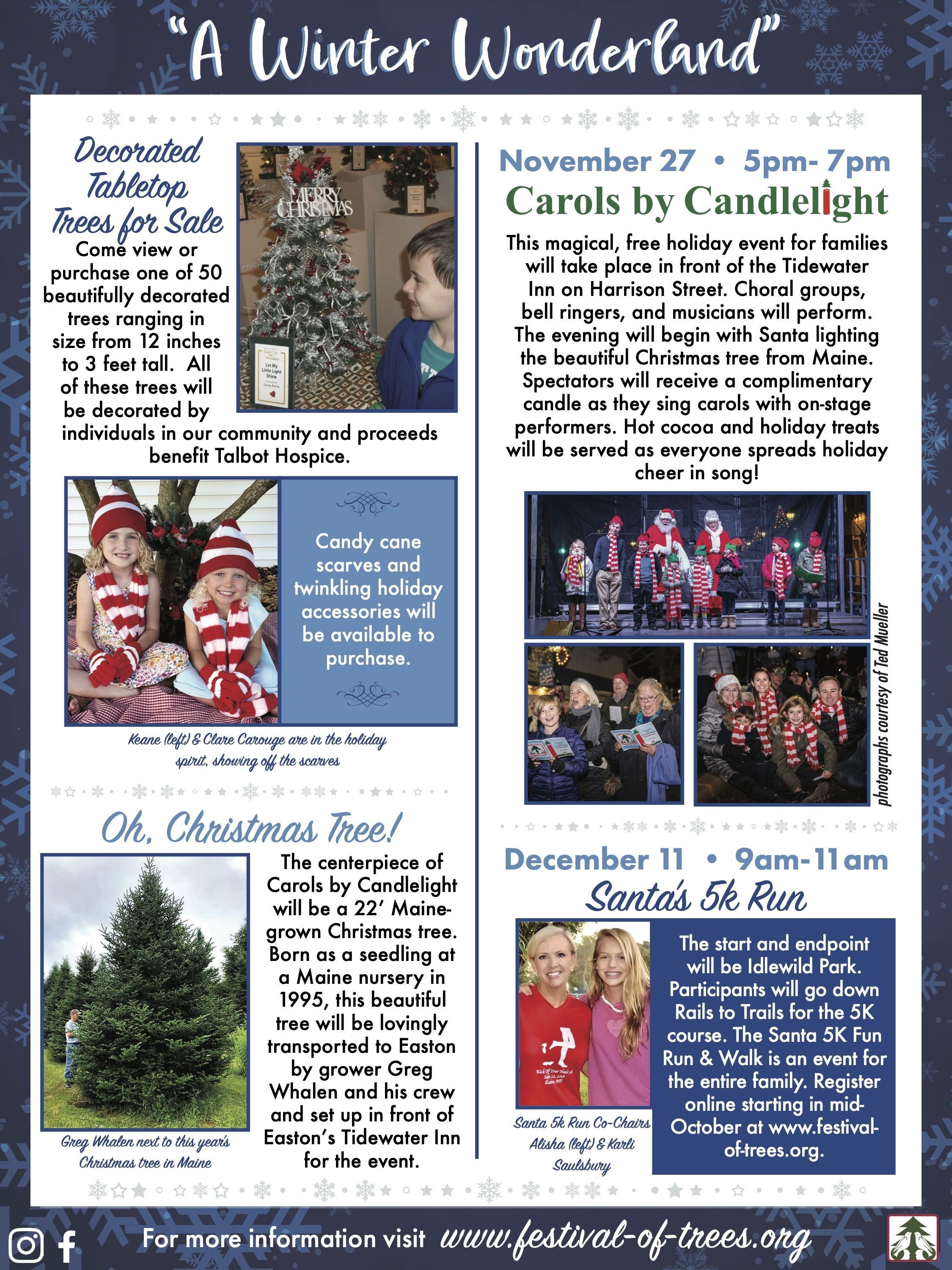 ---
History of the Festival

One of the early patients on hospice care was Virginia Fuller. Leslie Ware, her friend and neighbor, and Midge Fuller, her daughter-in-law, had seen an article in "Southern Living" magazine about a Festival of Trees in Atlanta, Georgia. After Virginia Fuller passed away in November 1984, Leslie and Midge located a tree festival in Wilmington, North Carolina, that raised funds for a local hospice. After visiting the Wilmington Festival of Trees, Leslie and Midge presented the idea of creating a Friends of Hospice to host a Christmas Festival of Trees fundraiser annually for Talbot Hospice. 
 
The idea was welcomed with open arms. Leslie and Midge spent the next twelve months organizing committees, ordering supplies, speaking to local groups about hospice care, and recruiting local businesses and friends to support and participate. The result…in November 1985, a beautiful new area tradition began…The annual Christmas Festival of Trees.
SINCE 1985

Friends of Hospice has carried out its mission to raise funds for Talbot Hospice by sponsoring the annual Festival of Trees. This event continues to be immensely successful and is made possible through the work of hundreds of volunteers. The festival annually assists Hospice's operating budget, which benefits the terminally ill in Talbot County. Friends of Hospice has donated over 3.5 million dollars to the Talbot Hospice Foundation, all generated from the Annual Festival of Trees. 
---