SOUL INJURY: Liberating Unmourned Loss
Presented by DEBORAH GRASSMAN, Expert on Veteran care at end of life and author of The Hero Within and Peace at Last
Thursday, March 15, 2018, 6 p.m., Easton High School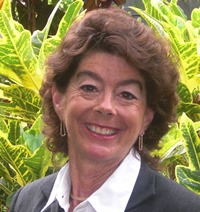 Deborah Grassman is recognized as one of the nation's leading experts in caring for Veterans nearing the end of life. She is a mental health Nurse Practitioner whose career at the Department of Veterans Affairs spanned nearly 30 years. She was the Director of the Hospice program and personally took care of more than 10,000 dying veterans.
Grassman is CEO and co-founder of Opus Peace, a non-profit organization whose mission is to provide programs that respond to the soul injury that occurs during trauma, abuse, self-neglect, and serious illness. She is most well-known for her pioneering presentation Wounded Warriors: Their Last Battle which was the first of its kind to identify the unique needs of Veterans as they age. In 2002, she introduced "pinning ceremonies" to honor dying veterans — a ceremony which has now become standard practice in hospices and long-term-care facilities throughout the nation.
This form stopped accepting submissions on March 15, 2018 6:00 pm EDT.
---
PRESENTING SPONSORS
---
Grassman's contribution toward advancing end-of-life care in this country is described by NHPCO on their website: "Deborah's work has dramatically and almost single-handedly increased awareness of Veterans and their unique end-of-life issues. Additionally, her insights into the family's experience offer perspectives for understanding how these experiences can impact and often complicate grief and bereavement."
Grassman is the author of two books: Peace at Last and The Hero Within, both of which will be offered for sale at the event. Peace at Last: Stories of Hope and Healing for Veterans, is used by multiple agencies to learn about the effects of past trauma on the quality of a person's dying process, the influence of the various cultures of war on dying veterans, stoicism, and warrior wisdom. The Hero Within: Redeeming the Destiny We Were Born to Fulfill describes how to re-own and re-home pieces of self through the processes of abiding, reckoning, and beholding our interior hero. It is used by numerous agencies for staff development, team building, and personal growth.
At the March event, local Veteran organizations and support groups and agencies will be on hand prior to Grassman's presentation to offer their resources to Veterans and their families. The following morning, Friday, March 16, Grassman will present the workshop Wounded Warriors at Talbot Hospice for agency professionals who work with Veterans. Continuing education credits are available.
For more information contact Caron James 410-822-6681 or cjames@talbothospice.org.