Caring for Individuals with Memory Disorders: State of the Art 2017
featuring CONSTANTINE LYKETSOS, MD, MHS
Interim Director of the Dept. of Psychiatry & Behavioral Sciences
at the Johns Hopkins Bayview Medical Center
and World Renowned Expert in Alzheimer's and Dementia
March 8, 2017, 6 p.m.
Easton High School Auditorium
FREE OF CHARGE - OPEN TO THE PUBLIC
CLICK HERE TO VIEW THE VIDEO OF DR. LYKETSOS' PRESENTATION.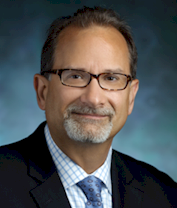 Mark your calendar for March 8, 2017, when Talbot Hospice will hold its 2nd Annual Community Outreach event featuring Constantine G. Lyketsos, M.D., M.H.S. An active clinician, teacher, and researcher on the Johns Hopkins faculty since 1993, Dr. Lyketsos' primary areas of interest are neuropsychiatry and memory disorders. Many of his clinical and research interests are integrated in the Johns Hopkins Memory and Alzheimer's Center which he founded as a collaborative partnership between the departments of psychiatry, neurology, and geriatric medicine to offer patients comprehensive evaluation and innovative treatment for a range of conditions that affect cognition and memory, including Alzheimer's disease and other dementias, traumatic brain injury, and brain vascular disease.
---
Presenting Sponsors
---
SCHEDULE
6-6:30 p.m. PROVIDER INFORMATION
The following providers will be available in the lobby before and after the presentation to distribute materials and respond to inquiries regarding local resources and care:
Alzheimer's Association of Greater Maryland
Integrace Bayleigh Chase and the Integrace Institute
Candle Light Cove
Genesis - The Pines
Heartfields
Home Instead Senior Care
BrightStar Care
6:30-7:15 CONSTANTINE LYKETSOS
7:15 - 8 p.m. PANEL Q & A
The following panelists will be available to field questions from the audience:
Dr. Allan Anderson, Medical Director - Samuel & Alexia Bratton Memory Clinic
Yolanda Wright, Alzheimer's Association of Greater Maryland
Krista Adams, Integrace Executive Chef
Mrs. Pat Lewers
Dr. Michael Tooke, Medical Director - Talbot Hospice
---
A world renowned expert in the care and treatment of patients with Alzheimer's and related dementias (AD), Dr. Lyketsos has carried out pioneering work on the epidemiology and treatment of neuropsychiatric features of AD. His team is developing biomarkers to accelerate treatment development for AD and other forms of brain injury while designing and implementing innovative clinical trials. He leads efforts, as well, to ensure the provision of state-of-the-art dementia care for people with dementia in the community.
Dr. Lyketsos has been instrumental in the recognition of psychosomatic medicine as a psychiatric subspecialty. This rapidly expanding subspecialty is focused on psychiatric aspects of the complex medically ill, typically patients with chronic diseases where the psychiatric condition is affecting medical care and outcomes. His interest in traumatic brain injury has led him to leadership roles in military and veteran's health and collaborations with the NFL Players Association.
Dr. Lyketsos has authored or co-authored over 350 scientific articles, chapters, commentaries, as well as five books, including Systematic Psychiatric Evaluation and Psychiatric Aspects of Neurological Diseases (recently translated into Greek). He is the recipient of the 2016 Jack Weinberg Award in Geriatric Psychiatry from the American Psychiatric Association, the 2012 Distinguished Scientist Award from the American Association for Geriatric Psychiatry, and the 2006 William S. Proxmire Award for "extraordinary leadership in the fight against Alzheimer's" from the Copper Ridge Institute. Castle-Connolly has named Dr. Lyketsos as one of America's Top Doctors every year since 2001.
A native of Athens, Greece, Dr. Lyketsos graduated from Northwestern University and Washington University Medical School in St. Louis (1988). He completed residency and chief residency in psychiatry at Johns Hopkins (1988-92), followed by a fellowship in clinical epidemiology.